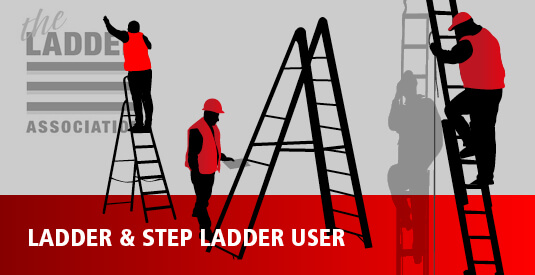 Course Overview
If you use ladders and stepladders, this course is for you! You'll learn when it's right to use a ladder (and when it's not), and how to use, store and handle them safely. Our LA Ladder & Step Ladder Users Course delivers a minimum of 4 hours of instruction and is designed to instruct up to a maximum of 8 delegates, providing training for users, supervisors and managers wanting to equip themselves with the knowledge, skills and confidence necessary to use ladders and step ladders legally and safely. Written with the guidance from the UK's leading experts on ladder manufacture, maintenance and safety, the Ladder Association scheme addresses all the issues raised by the Health and Safety at Work Act 1974 and, more recently, the Work and Height Regulations 2005.
Under the regulations every person in the chain leading up to, and including, the final user, has a duty of care to both themselves and others to know and understand the practical implications of working safety at height. Demonstration of competence is a key requirement of the new regulations and successful completion of the L.A Ladder and Step Ladder Training Course provides proof of such competence.
This course consists of a training room lecture, DVD presentation, written assessment, practical training and assessment.