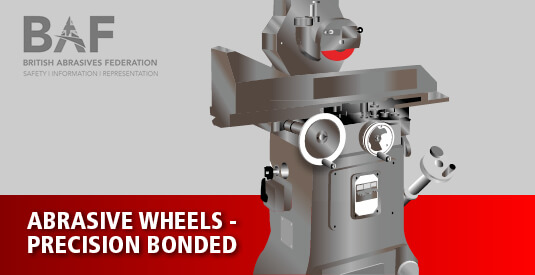 Course Overview
Our Abrasive Wheels Precision Bonded Course delivers a minimum of 6 hours of instruction and is designed to teach up to a maximum of 12 delegates, providing focused training on the use of abrasive wheels on precision machinery such as Cylindrical, Surface, Centreless and Internal Grinders.
The course consists of both classroom and workshop instruction, training and assessment. The aim of this course is to enable candidates to work safely, to provide an understanding of current legislation and promote awareness of the dangers and hazards of abrasive wheels, and to offer practical steps to reduce workplace accidents and encourage workers to adopt a culture that results in a safer workplace.
This course consists of a training room lecture, DVD presentation, written assessment, practical training and assessment.