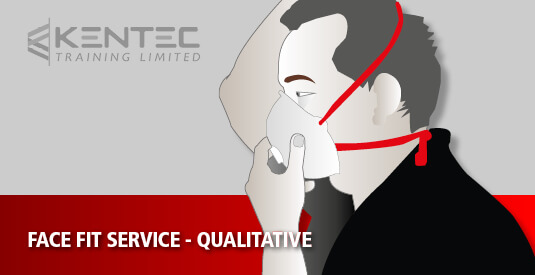 Course Overview
Our Qualitative Face Service is approximately 20 minutes in length per person, and provides individuals with a record of fit test assessment to confirm that the RPE (Respiratory Protective Equipment) they use has been fit tested.
Recent research indicates that as much as 50% of all Respiratory Protection Equipment (RPE) used does not offer the wearer the level of protection assumed and one of the major reasons is that it simply does not fit the users face correctly! Yet, under the regulations RPE must be correctly selected and this includes, for many types of RPE, a Face Piece Fit Test conducted by a trained and competent person.

Our fit testers are trained by a leading manufacturer and competent to the standards required in the HSE guidance note HSE 282/28.
We can also provide onsite Qualitative Face Fit Testing for up to 10 test (half day) or 20 tests (full day). Please contact our sales team on 0333 666 0555 for more information and to get a quotation.
Please note that in order for the face fit tests to work, the trainee MUST NOT eat, drink or smoke for at least 30 minutes before the test is performed. They must also be clean-shaven as stubble will prevent a good seal and the face fit test will fail. Failure to adopt this requirement will result in the person NOT being tested.