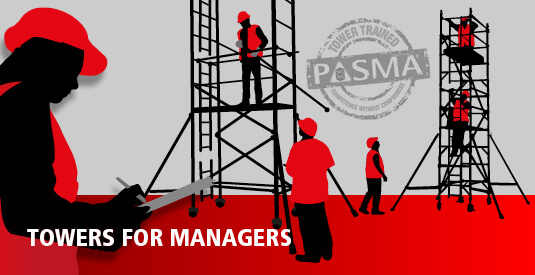 Course Overview
Our PASMA Tower for Managers Course delivers a minimum of 6 hours of instruction and is designed to instruct up to a maximum of 12 delegates and is designed as a 'must do' course for managers and supervisors responsible for overseeing the work of operatives on site using mobile access towers.

Those who are actively involved in the assembly, alteration, movement, dismantling and use of mobile access towers should attend the PASMA Tower for Users Course.

This course consists of a training room lecture, DVD presentation and written assessment.