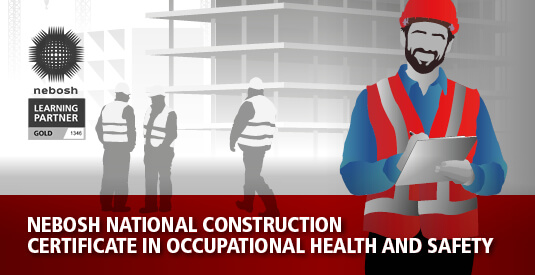 Course Overview
The NEBOSH Health & Safety Management for Construction Certificate is a globally recognised qualification for those in the construction industry or those looking to move into the construction industry. This course is guided by UK Legislation, but focus on best practice with practical application to realistic scenarios that learners will more than likely face during their careers.
The course is divided into two modules, NG1 and NG2. There is a minimum of 68 taught hours, with learners expected to dedicate an additional 40 hours of private study and background reading to prepare for the Open Book Examination (OBE) and individual risk assessment project.
We provide this course as two separate five day blocks, with an additional revision day, a OBE preparation session (via Zoom/Teams), the OBE examination, project guidance and closing interview session. As a NEBOSH Gold Learning Partner, we support learners throughout the duration of your course, with three NEBOSH instructors available for support and guidance.