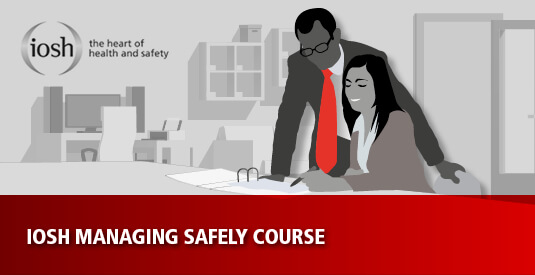 Course Overview
The IOSH Managing Safely Course delivers a minimum of 24 hours of face to face instruction over four days to develop each delegate's understanding of legal, moral and social duties of sector supervisors, managers, directors and business owners. This course provides guidance on how to control their workforce in accordance with current health & safety regulations and best practice.
You'll find a practical programme, full of step-by-step guidance, and with a sharp business focus. But you'll also find that the highly innovative format and content engages and inspires candidates – critical to getting essential health and safety messages across.
This course will give organisations a peace of mind from training that's flexible, efficient and effective. Memorable and thought-provoking facts and case studies from across the globe help drive the points home over the whole course. Each module is backed by crystal-clear examples and recognisable scenarios, and summaries reinforce the key learning points.
This course consists of a training room lecture, DVD presentation and written assessment.