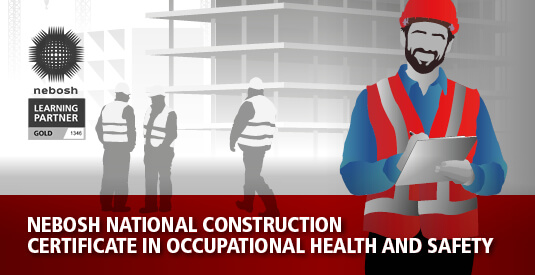 Course Overview
The NEBOSH National Construction Certificate is established as a leading health and safety award for the construction industry, with over 20,000 successful delegates since 1993. Offering a valuable overview of the core aspects of occupational health and safety within the construction industry, the course provides an excellent platform for individuals who are looking to build upon their knowledge and skills and take their career forward.
The course is divided into three units, two written half day examinations; NGC1 and NCC1 and the work based practical unit; NCC2. The NEBOSH National Construction Certificate covers the main legal requirements relating to health and safety in UK construction work, identification and control of constriction workplace hazards, and the practical application of this knowledge.
This course consists of a training room lectures, presentation, two half day written exams and a written assessment.